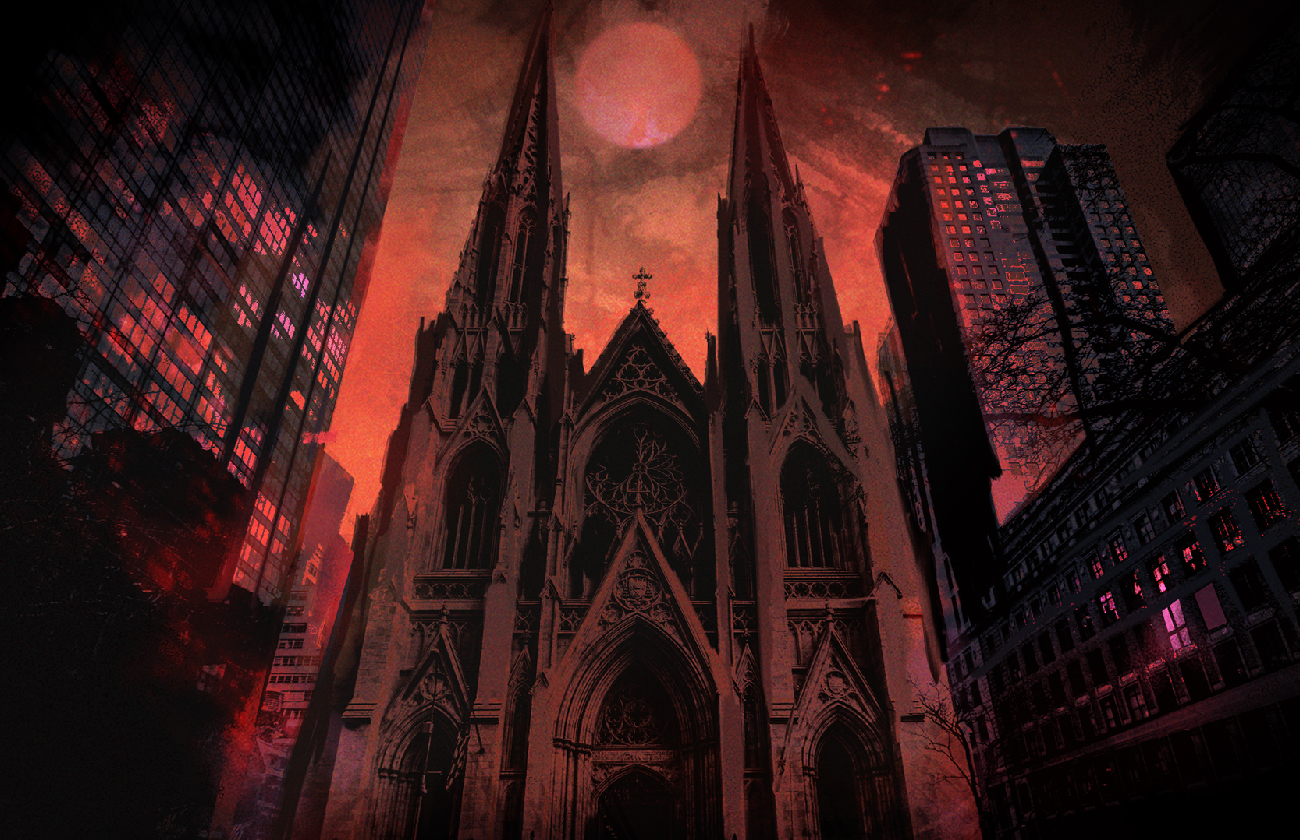 Being a (pure evil) business developer: It's so great to be a Vampire (The Masquerade developer)!
Hello dear readers, how are you?
This time I decided to focus on one of the most meaningful and milestonish agreements we've ever signed – a licensing deal with Paradox Interactive / White Wolf Publishing to develop a fully licensed Vampire: The Masquerade 5th Edition video game.
From the business developer's point of view, signing this deal wasn't easy, of course. We simply had to do something impossible – persuade Paradox Interactive with our creative work that we're worthy of being implemented into the Grand Global Brand Plan, aimed at bringing Vampire: The Masquerade to its glory. Which it obviously deserves as one of the best dark RPG IPs ever created.
And we made it! We started with discussions, sharing high concepts, bringing the subject to the table. Then, we provided them with vertical slice and negotiated the deal and, before we knew it, we became the third (and, at the same time, the latest!) studio to be included in the new, Vampire: The Masquerade family, next to Hardsuit Labs, supported by the legendary Brian Mitsoda and Cara Ellison, and Big Bad Wolf!  
From the moment we signed, we've had to synchronize every action with their, bigger and more experienced teams. We've had to learn how to communicate best and how to stick to guidelines. But fortunately, It was not the first such experience for us, as we've already worked closely with bigger companies (for example Microsoft) on one of our previous projects. What I can tell you is that the 'know-how' you gain during such a process is priceless.
I have to add, that this project means a lot to our development team and me personally. We're the children of the early and late 80s (and some early 90s). There were no smartphones or social media at that time, and internet connection were either bad or nonexistent. But most of us had some old PC or Commodore 64 or NES, and bunch of friends. We also had books and among those books we had the Vampire: The Masquerade 1st Edition handbook. I played RPGs for many years, even later when I started University. I loved playing table-top RPGs and Vampire: The Masquerade was my favorite system. And now, I work with similar people, playing the same games, reading the same books and we'll be working on creating canonical content for Vampire: The Masquerade!
We at Draw Distance do not have such big teams and resources as AAA studios, but over the last 10 years, we've learned how to manage the company, how to communicate so we can work efficiently, and we were able to bring talented people to the team. Still during the development process when we have to focus on production or marketing assets we choose production. Even then, we try to share some of our work, such as recent character art, and very soon we will provide the first glimpse into the Vampire gameplay.
Yes, none of our games have had success like Call of Duty or Gears of War, but they were good games that has been noticed and even won some awards. As an indie development studio, we work hard to make good games and we have real passion for our work and for Vampire: The Masquerade. Our head of marketing, Marcin, has been crazy about VtM for many years (also Mage, Werewolf, Wright, SC and more). Our narrative / game design duo: Kris and Cross, have breathed Vampire since they were kids. Our art editors – Rafał, who lives in Japan, Filip, and others, talk about Vampire and we play Vampire whenever we can. So yes, we've managed to persuade Paradox that we're be able to deliver and that it will be a great game.
Thank you, till next time.
Vampire: The Masquerade – Coteries of New York on Steam: https://bit.ly/2WoONdm