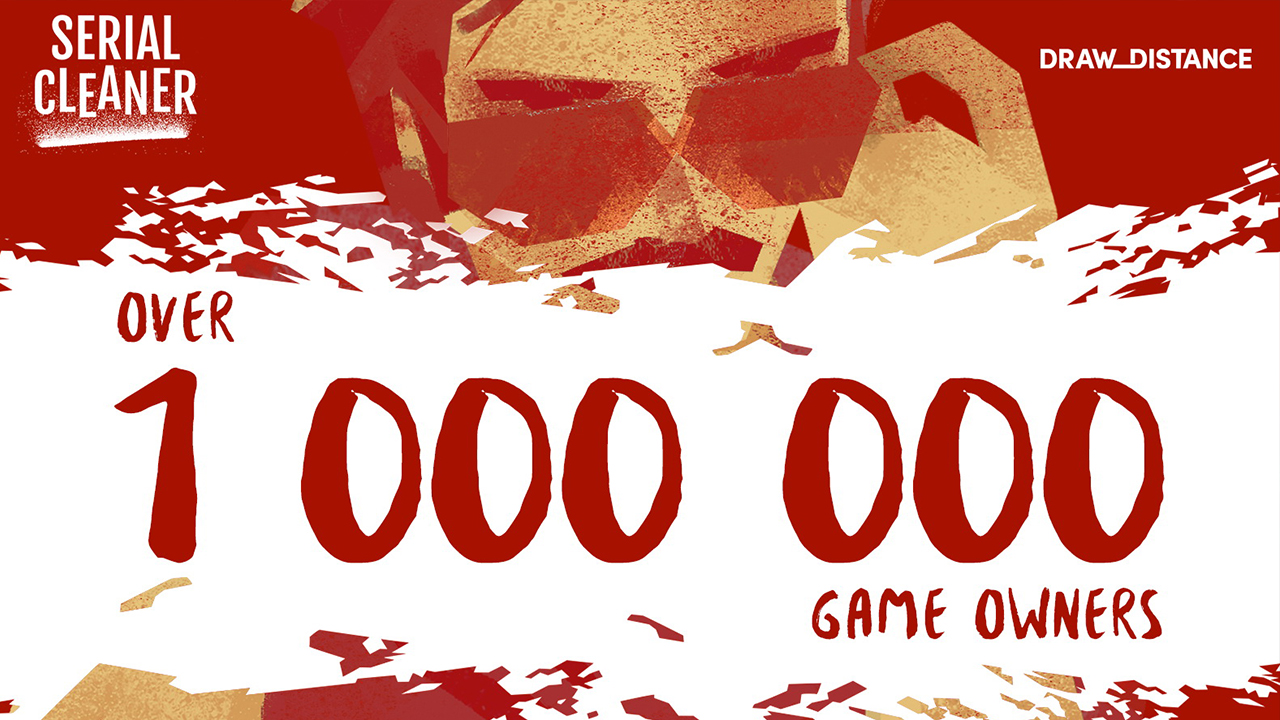 Being a (pure evil) business developer – crazy ride with Serial Cleaner's million owners (and counting)
Hello dear readers, I hope my post finds you well and healthy!
I'm sorry it's been so long since the last time I wrote. Pandemics and all its consequences changed the way we work and live, but it didn't stop us from working very hard. We have achieved several accomplishments and started working on a few interesting project, about which I'll definitely write more in the future, but today I want to focus on a very special game for us – Serial Cleaner!
Serial Cleaner is unique from our company's point of view for several reasons. First of all it's our first game created with PC and consoles in mind – before Serial Cleaner we made games primarily for iOS and ported them to PC and other platforms later. Serial Cleaner has also been our first game published globally by a renowned publisher – Curve Digital. It's also important to mention that the development took us around 18 months – the longest period of game development we went through up to date! Serial Cleaner has also been presented at several fairs and industry events, which allowed us to experience PAX East and EGX London for the very first time in our lives – we went to Brno and Dubrovnik as well – funny times… But what's most important and what Serial Cleaner will be eternally remembered for is the fact that the game boasts now more than ONE MILLION OWNERS on all platforms and realizing that takes my breath away!
You know, it's even more special to me, as I joined iFun4all (Draw Distance today) on September 1st, 2016 But even before that I had the pleasure to play the game prototypes as a business developer at Techland at that time – I immediately noticed a huge potential of Serial Cleaner. In time Techland prepared an amazing boxed version of the game with several extra elements…
My arrival at iFun4all synchronized with major changes within the company – we became a public company and launched Serial Cleaner in early access, as well as started actively looking for a publisher, which resulted in series of meeting at Game Connection Europe in Paris in 2017 and dozens of Skype calls. Finally we had amazing meeting with guys from Curve and at the same time we received contract offer from another publisher. We decided to go with Curve.
Serial Cleaner gave us a hard time, but also many positive memories. All in all, it was our first game on Switch and opened a lot of business opportunities – without Serial Cleaner there would be no first publishing contract with a Chinese publisher – East2West – for the iOS version, there would be no Halls of Horror on Mixer signed with Microsoft, damn, there would probably be no Vampire: The Masquerade – Coteries of New York and great relations with Paradox!
Just after launch, I guess we didn't see the success coming. It took us and Curve some time to cross this magical barrier of one million owners, but hell it's satisfying after we made it. It has been a crazy ride, full of hard and bright moments, and we learned a lot, A LOT! Still, now I have the feeling that Serial Cleaner's adventure in this competitive, gaming world is just beginning and I can't wait to see the end of this path! Serial Cleaner has taught, maybe more than anything else, that when you're an indie, you have to believe in your plan and in your dreams. That it's worth making a game you really want to make. Stay true to this and if you're consistent, engaged and work really hard, you will succeed, as Serial Cleaner proves…
That's all for today – it's been emotional, as usual, but that's the way I see blog posts. Be prepared from more soon!
All the best to you all,
Jacek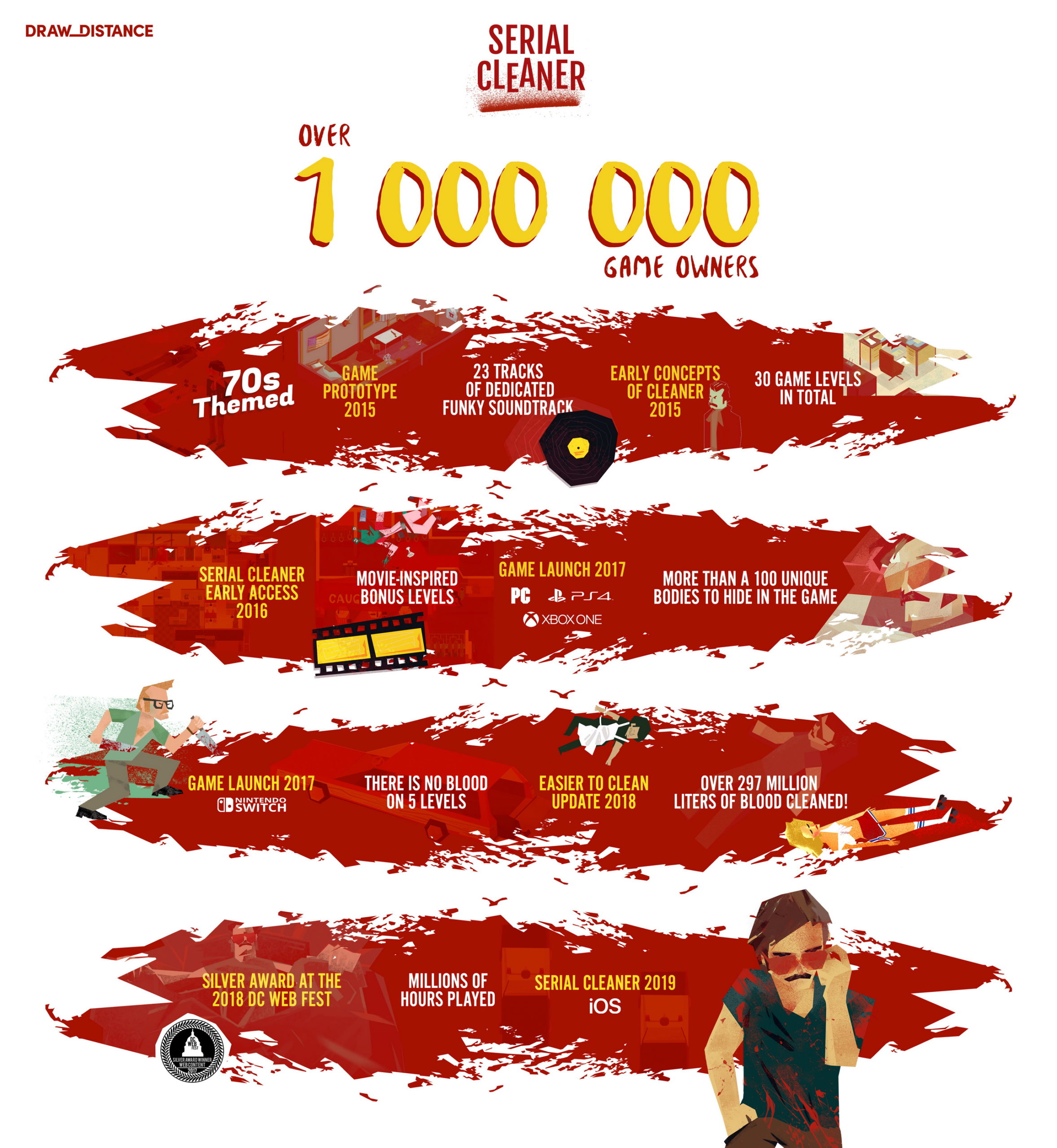 [contact-form-7 404 "Not Found"]